Toyota Celica ST205 GT4 group A (1994)
Home
»
Rally Cars
» Toyota Celica ST205 GT4
Specifications
Group/Class
A/8
Homologation number: A5521
Years active
1994 - 1996
Homologation start: 1/5/1994
Homologation end: 31/12/2001
Engine
Type
3S-GTE, straight 4 cyl, 4 stroke
located front transverse
Capacity
1998 cc
WRC: x 1.7 = 3397 cc
Bore x Stroke (mm)
86.0 x 86.0
Compression ratio
8.5:1
Output power - torgue
300 HP / 5600 rpm
51.0 kgm (500 Nm) / 3750 rpm
Main bearings
forged steel crankshaft with 5 main bearings 59mm diameter, big end journals diameter 48mm
connecting rod length between centers 138mm, big end bearing tunnel diameter 51mm, aluminium alloy piston with 35.1mm compression height
Materials
block: block: cast iron, 216mm deck height, 273mm height
cylinderhead: cross flow aluminium alloy with hemispherical combustion chambers
Cams/valves
dual overhead camshafts (DOHC), belt driven, equiped with T-VIS
4 valves/cyl - 16 valves total. 33.5mm inlet valve diameter, 29mm exhaust valve diameter. 25o angle between inlet valve axis and vertical, 25o angle between exhaust valve axis and vertical
Aspiration
toyota CT20b ceramic turbocharger with 38mm turbo restrictor fitted and equiped with Toyota Combustion Control System (Anti Lag System), and air/water intercooler. Bosch D-jetronic multipoint electronic fuel injection.
1995+: 34mm turbo restrictor fitted.
pressure: 1.5 bar
Ignition
Mapped electronic. TCCS integral engine management. 1-3-4-2 firing order
Cooling system
watercooled
Lubricating system
wet sump with oil cooler
Transmission
Type
four wheel drive
Toyota E154F 5 speed or X-Trac 6 speed gearbox
Gearbox ratios
1st: 3.384/1
2nd: 1.913/1
3rd: 1.258/1
4th: 0.918/1
5th: 0.731/1
R: 3.545/1
1st: 3.350/1
2nd: 2.560/1
3rd: 2.000/1
4th: 1.650/1
5th: 1.370/1
6th: 1.190/1
Diffrential ratio
center: 3.860/1 or 4.285/1 (60/14), transfer box and rear: 2.933/1
Helical gears center differential with, one side-1st output to internally located front torsen differential, and other side 2nd output to transfer box. Viscous coupling clutch electronically controls torque spliting between front differential housing and transfer box, using homocentric shafts. Spiral bevel gears transfer box transfers torque to, hypoid spiral bevel gear, torsen rear differential. (see info)
Clutch
dry, double disk
Chassis-body
Type
Steel monocoque ST205 chassis with roll-cage and front and rear steel subframes for front and rear suspension systems. 3 door liftback/coupe steel bodyshell
Front suspension
macpherson "super" strut with lower L-wishbone, coil springs, telescopic gas shock absorbers and anti-roll bar
Rear suspension
macpherson strut with one trailing link and two lateral links, coil springs, telescopic gas shock absorbers and anti-roll bar
Steering system
rack and pinion
Brakes
ventilated disks 328-343mm diameter (tarmac), 295mm diameter (gravel), 2 or 4 piston calipers, all around
dual circuit with adjustable ratio split front to rear
Dimensions
length: 4.424 m (174.2 in)
width: 1.770 m (67.7 in)
height: 1.300 m (51.2 in)
wheelbase: 2.545 m (100.2 in)
front track: 1.510 m (59.4 in)
rear track: 1.490 m (58.7 in)
Rims - tires
7.5" x 15" - 16" (gravel)
17" - 18" (tarmac)
michelin
Weight
1200 kg
Weight/power
4.0 kg/HP
Fuel tank
80 lt
CT20B turbocharger
Turbine Side Specs
The CT20's high nickel content turbine housing inlet's inside diameter (ID) is 36 mm and the outlet ID is 50.1 mm. The ceramic turbine has 10 blades and rides on a 10-mm shaft. Its outlet diameter is 48 mm and its inlet diameter is 59.8 mm. The CT20 has a housing-to-turbine aspect ratio (A/R) of 0.35. The turbine housing outlet on a standard CT20 is 47.8 mm. The exhaust outlet's outside diameter (OD) is 56.3 mm, and use a T4-style inlet flange.
Compressor Specs
The CT20's compressor housing's inlet ID is 49.8 mm and the outlet ID is 32.4 mm. The ten-bladed (technically "twin five-blade") investment cast aluminum compressor wheel's inlet diameter is 37 mm and its outlet diameter is 62 mm. The compressor housing has an A/R of .36.
Bearing Specs
The turbo's bronze main bearing has six oiling holes per side and is 8.96 mm wide. The bearing's outside diameter (OD) is 15.9 mm and its inside diameter is 10.05 mm.
Wastegate Specs
The standard CT20 uses a wastegate with a 26 mm ID, but it is capable of utilizing an aftermarket 28 mm wastegate. The stock actuator spring is preset at 10 lbs. To increase boost you'll need to either install a heavier-duty spring or utilize some sort of boost control. The rear CT20A turbo does not utilize a wastegate; rather, it uses an internal exhaust bypass valve to help ease the transition from the primary turbo.
Boost Tolerances
The stock CT20 turbo is factory set for 10 psi of boost, but it is capable of producing more when used with electronic or manual boost control. The CT20 will produce as much as 18 psi, but you run the risk of turbo overspeeding if you push it that hard. The CT20 is good for about 14.7 psi of boost for approximately a 37 percent power increase over stock. If you want any more than that you should purchase a larger turbocharger.
---
Results in WRC
Statistics
1994
1995
1996
1997
1998
1999
2000
2001
Total
Works
Races/wins
3
8/1
1/1
12/2
Entries/finishes
3/3
25/17
2/1
30/21 (70%)
Others
Races
+1
+11
12
12
4
6
4
50
Entries/finishes
1/0
6/5
30/24
40/29
32/15
8/5
6/4
4/1
127/81 (63.8%)
Total WRC results
Races/wins
3
9/1
12/1
12
12
4
6
4
62/2
Entries/finishes
4/3
30/21
32/25
40/29
32/15
8/5
6/4
4/1
157/102 (65%)
Total points
22
125
131
97
14
1
390
(6.290 per race)
(2.484 per entry)
Races
Works team: Toyota Castrol Team
---
Source
Information and articles
Article from 4T 283, 4/1994
Click here
Article from 4T 311, 8/1996
Click here
Drawings
Source
Source
Source
Transmission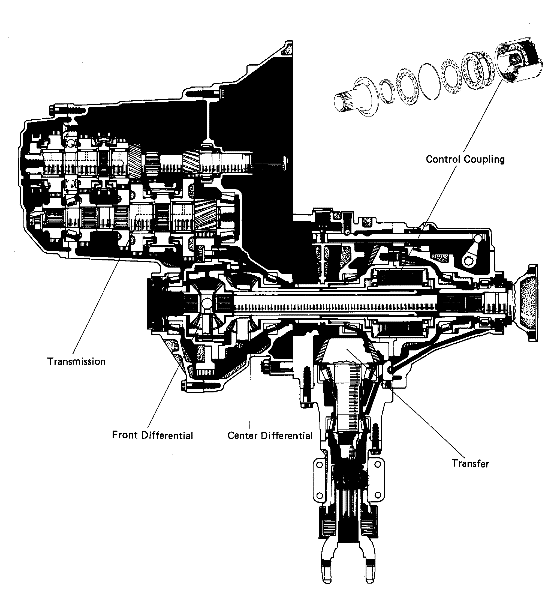 Source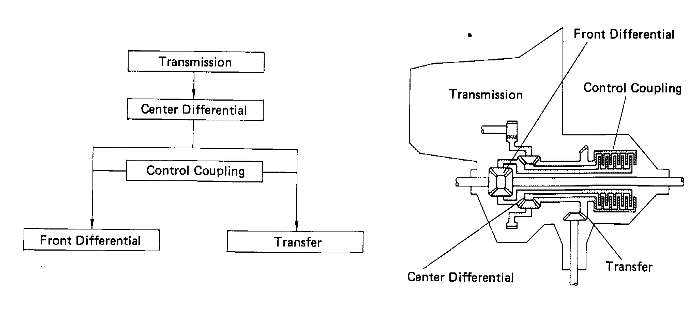 Source
page revision: 92, last edited:
28 Oct 2019 10:13