Nissan Fairlady S30 260Z group 4 (1974)
Home
»
Rally Cars
» Nissan Fairlady S30 260Z
Also called Datsun 260Z
Specifications
Click here
Click here for street version
Homologation number: 3072
Homologation start: 1/10/1975
L26 straight 6cyl, located front longitudinally
2565cc (83x79)
main bearings: 7
cast iron block, aluminium alloy cylinderhead
steel monocoque S30 chassis with roll-cage. 2 door coupe bodyshell
Ignition/Electrics.
Standard or Luminition.
Carburation/Fuel system.
Triple twin choke Solex-Mikuni. Triple Dellorto/Weber DCOE's.Fuel injection is permitted
Gearbox.
FS5C71B 5 speed gearbox. 71mm distance between shafts.
Input gearset 22:31
1st: 3.321/1
2nd: 2.077/1
3rd: 1.308/1
4th: 1.000/1
5th: 0.864/1
R: 3.382/1
Differential.
R180 or later R200. Plated LSD.Standard universal or constant velocity jointed drive shafts.
3.3, 3.5, 3.7, 3.9,. 4.1,. 4.3, 4.6, 4.8, 5.1, Ratios are permitted.
Suspension.
Front.
McPherson Strut. Adjustable platform. Reinforced lower arms.Standard or rose jointed compression rods.
Rear.
Chapman Strut. Adjustable platform. Reinforced lower arms.
Brakes.
The fitting of a dual master cylinder or any other type of device providing a simultaneous action on all four wheels and divided action on two wheels is permitted providing the original brake pedal and pivot point are used. The remote brake bias adjuster must be positioned so that it cannot be adjusted by either the driver or co-driver when normally seated in the car.
Front.
Vented with 2 or 4 piston brake calipers
Rear:
Standard Aluminium finned brake drum. Solid discs with single piston sliding brake calliper.Vented discs with two piston brake calipers. Hydraulic handbrake is permitted.
Wheels and Tyres.
7" wheel rim. 14 or 15 inch diameter.The fitting of tyres with an aspect ratio of less than 70% is prohibited.
General.
Fibre glass bonnet or boot lid. Perspex side windows.
---
Results in WRC
Races
Works team: Nissan Motor Co
Season
Entry
Rally event
Driver
Codriver
Team
POR
KEN
FIN
S.R
R.L
P.R
RAC
TdC
Ingvar Carlsson
Sölve Andreasson
works
eng ine
Harry Källström
Claes Billstam
works
5th
4th
Mario Figueiredo
dnf
Zully Remtulla
Nizar Jivani
works
5th
John Smiskol
Carol Smiskol
8th
Kevin Videan
Peter Valentine
Old Woking Service Station
dnf
Total points
()
22
6
13
3
Statistics
Others starts/finishes
7/4
3/1
2/2
1/1
1/0
---
Drawings
Source
Source
Rear suspension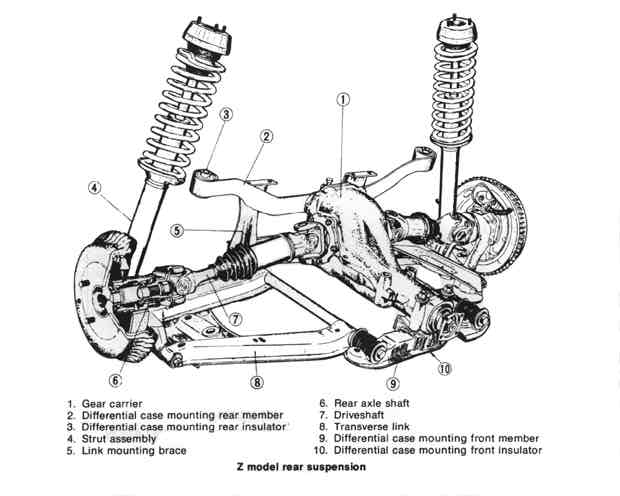 Source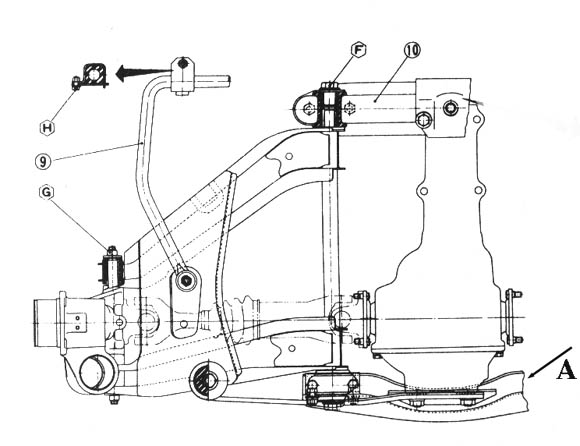 Source
page revision: 31, last edited:
27 Aug 2016 12:44