Fiat 1100 S group S (1947)
Home » Racing Sports Cars » Fiat 1100 S
Source
Specifications
401 units built (S Berlinetta)
Click here and here and here and here and here
Click here for 1948 Fiat 1100 B Cabriolet Stabilimenti Farina
Click here for Zagato Coupe '50
Click here for Gilco Spider Zagato '51 (one off)
Click here for special models
Click here for Ermini 1100 siluro
Click here for Ermini Motto '52
Click here for Stanguellini Fiat 1100 Berlinetta Bertone, 1947
51 bhp, 1,089 cc OHV inline four-cylinder engine
four-speed manual gearbox
based on the light and rigid X-member frame of the 1100B saloon
aerodynamic coachwork by Carrozzerie speciali Fiat / Lingotto, Fiat director Giuseppe Cogno
front suspension, coil-spring independent
rear suspension, live axle with semi-elliptical leaf springs
four-wheel hydraulic drum brakes
Wheelbase: 2350 mm
Etceterinis/Tuners
Link
Etceterini
By definition etceterinis are hand made small displacement Italian racing cars which were produced from the late 1940's to the early 1960's. Most of these beautiful cars used Fiat running gear and had their own chassis, hand hammered aluminum bodies, and engines. They raced throughout Europe in races such as the legendary Mille Miglia and also competed heavily in American SCCA racing.
Source
Automobili Stanguellini is an Italian maker of small sports cars, based in Modena and founded by Vittorio Stanguellini; it was most active between 1946 and 1960.[1] They continued to produce competition cars until 1981, when Vittorio Stanguellini died; thenceforth, the company devoted to vintage cars.
The Stanguellini family had a long involvement with the motor car. Vittorio's grandfather founded an engineering company in 1879, and his father was the first one in Modena to register a car (in 1910, registration "MO 1"). "By the time Vittorio took over, in 1929, the family business included a FIAT agency.
Vittorio Stanguellini began tuning and modifying Maserati, Alfa Romeo and Fiat cars for racing. He was a friendly rival of Enzo Ferrari in Modena beginning in the late 1920s.[3] Vittorio then formed Squadra Corse Stanguellini in 1938 and quickly found success when he modified a Maserati 6CM which took the overall victory at the 1938 Targa Florio.
Stanguellini's cars competed in countless sports car racing events, minor and major (such as the 1957 24 Hours of Le Mans) alike. Vittorio Stanguellini used his experience tuning Fiats in the pre-war days, and having raced them under the Squadra Stanguellini flag, he based his small racers on Fiat components. Focusing on the 750 & 1100 cc classes (winning numerous National victories), Stanguellini sports cars were beautifully engineered cars with light-alloy cylinder blocks, twin overhead camshafts (bialbero) and dual side-draught Weber carburettors. This would add up to a claimed 60 bhp (40 kW) at 7500 rpm from the 741 cc sports engine and 90 bhp (70 kW) at 7000 rpm from the larger engine, providing top speeds of around 180 km/h (110 mph) and 190 km/h (120 mph) respectively.
Unlike many other of the so-called "Etceterinis", Stanguellini were loath to use foreign parts, instead relying on Fiat as much as possible. Bodywork was usually by local Carrozzeria Reggiano.
Vittorio Stanguellini tried very hard to gain a win at the 24 Hours of Le Mans. However, with his limited resources, he never was able to achieve this. His best finish was a fourth in class.
CS01101
Source
It was 1947 the year of grace of the brand founded in 1879 by Celso Stanguellini, originally dedicated to the construction of orchestral gables and then passed to the automotive field as Fiat representative for Modena and the province. Precisely that year, the same in which the first car conceived entirely under the name of Enzo Ferrari debuted, the Ferrari 125S, Celso Stanguellini, who in previous years had gained excellent fame for its elaborations on a Fiat basis of which he was representative for Modena and surroundings, under the guidance of his nephew Vittorio, made the great leap and built for the first time on his own a steel tube frame and an aluminum body that made his berlinetta light just 550 kg
What was Stanguellini like? The very light modenese boat designed by Eng. Alberto Massimino a 1089 cc four-cylinder from 60 HP to 6000 rpm in a single-shaft version (a more powerful twin-shaft variant will also arrive) derived from that of the Fiat 1100, powered by two 32 mm Weber carburettors.
The Modenese boat made her race debut on 11 May 1947 at the Piacenza GP with the first owner, Ferdinando Righetti from Modena, gentleman driver and personal friend of Celso Stanguellini and Enzo Ferrari, who after retiring from the racing career led to the 125S of the newly born Scuderia Ferrari entrusted to Franco Cortese and Giuseppe Farina made their debut in the same event of the Italian Championship. The two Reds, however, were unlucky: Farina collided with a test elm destroying the car, while Cortese retired three laps from the end due to a fuel pump failure. The annals report that the race was won by Guido Barbieri on Maserati 6CS / 46, lined up in the major class S + 1.1 (over 1100 cc), covering 30 laps in 55 '24 ", but the S1.1 class ranking shows that Righetti completed the 30 laps scheduled in 55 '09 ".600, that is, first with almost fifteen seconds of gap.
Just four days later the famous "Sassi-Superga" uphill race took place in Turin. Ferrari was absent, but it was still Righetti who won the race on the Stanguellini CS01101. The Modenese was repeated three days later with a class victory in the subsequent Asti GP and then on May 25 on the city circuit of the "Terme di Caracalla", in that GP of Rome in '47 remembered because it was the first Ferrari victory in history. In fact, Franco Cortese won the 125S, but it was Righetti who signed the fastest lap at the tenth of the 40 laps, before retiring due to carburetion problems. The performances of Righetti and his Stanguellini did not go unnoticed at Drake, who convinced him to sell the car to get married at his stable.
The car then passed to Vincenzo Auricchio, of the homonymous family of well-known cheese industrialists, who made his debut driving the CS01101 with a fourth class place in the Vercelli GP, while he finished second at the next Vigevano GP behind the Ferrari driver Cortese. A parenthesis to the 1000 Miglia with a 15th class place paired with Piero Bozzini and Auricchio returned to the podium behind Cortese. But it is the "Acerbo Cup" scheduled on the Pescara circuit on August 15, 1947 that will remain etched in the annals. Halfway through the race Auricchio took the lead and beat the more powerful Ferrari 159 S (which had taken the place of the 125 S and boasted a new 1903 cc and 125 HP V12 engine) with a gap of over 7 seconds. Enzo Ferrari filed an appeal, but Eng. Pasquale Borracci in charge of the technical checks wrote in his report: "the Stanguellini is an aerodynamic masterpiece" and the victory was validated.
With a third place and a fast lap at the Lido of Venice circuit, Auricchio became Italian Champion in 1100 class International Sport and moved to a more powerful Maserati, selling the car to the Neapolitan Giuseppe Ruggiero, of whom we remember a "Brazilian Cup" at Bari where he finished fifth behind Chico Landi on Ferrari 166 S, Felice Bonetto and Achille Varzi on Cisitalia D46 and Franco Cortese (who replaced a sick Tazio Nuvolari) always on 166C. Still a few minor races with Ruggiero and in 1949 the surprising Stanguellini was purchased by the Apulian Aurelio Lorenzetti who employed it at the 1000 Miglia of 1948 placing sixth in the 1951 Sicilian Gold Cup and third the same year on the Senigallia circuit.
It was in 1953 that the Stanguellini 1100 Sport Internazionale ended up in the hands of the young Sicilian driver Giuseppe Picciotto, who made his debut there at the Giro di Sicilia that same year. Picciotto distinguished himself above all for his audacity and in his palmarés the best performances will remain two third places of class at the Giro di Sicilia of '55 and the Nissena Cup of '57, the year in which the car retired. Excellent results considering that the car had now nine years of racing behind it and the opponents were competing on much more modern and powerful vehicles.
Today many of these cars are gone, but the Stanguellini 1100 Sport Internazionale CS01101 has returned to Sicily with the same sound it once had. That of a rough and dangerous motoring, which still had to know the excesses and poisons of today's Formula 1.
---
Results in Endurance Races
Season
Car entry, chassis number
Car number/ result
Bremgarten
Mille Miglia
Dolomiti
Date
8/6
22/6
20/7
Team
1600km
300km
Franco Bertani/ Guido Barbieri (S berlinetta)
#105,

23rd

Ghiringhelli/ Galli,

0039147

(Fiat Rovelli Testadoro Hardtop, 108C engine)
#106,

dnf

Giulio Cabianca,

0039147

(Fiat Rovelli Testadoro Spider, 108C engine)
#130,

dnf

Cesare Crespi Perellino/ Leonida Crespi Perellino (S berlinetta)
#107,

dnf

Ovidio Capelli/ Orlando Gerli (S berlinetta)
#108,

5th

#136,

11th

A. Ranieri/ G. Catello (S berlinetta)
#112,

dnf

Renato Balestrero/ Giovanni Bracco (S berlinetta)
#114,

9th

Aldo Bassi/ Morandi (S berlinetta)
#118,

53rd

Clemencich/ Dante Spreafico (S berlinetta)
#119,

dnf

Savoia/ M. Grossi (ORCA)
#125,

dnf

Carlo Grisoni/ Aldo Conconi (508 C 1100 Sport CarGem Carnevalli)
#126,

dnf

? (S Berlinetta)
#138,

dnf

Luigi Della Chiesa/ Brandoli (S berlinetta)
#140,

6th

Giuseppe Gilera/ Giovanni Minozzi (S Berlinetta)
#146,

dnf

Antonio Brivio/ Aymo Maggi (S berlinetta)
#161,

13th

Pasquale Ermini/ M. Quentin (S berlinetta)
#173,

7th

Massimo Ferrazzi (S berlinetta)
#141,

20th

Giocondo Garna (S berlinetta)
#148,

dnf

Meni Paderni (S Nigris)
#153,

dnf

Alberico Cacciari/ Fabbri,

214184

(Stanguellini hardtop Carr. Ala d'Oro '46)
#100,

dnf

Vincenzo Auricchio/ Piero Bozzini, CS01101 (Stanguellini Sport)
#109,

21st

Total points
39
20
19
Statistics
Works Starts/finishes 67/21
50/16
17/5
Drivers
Team entries and car number
Ovidio Capelli
Ovidio Capelli
108
136
Orlando Gerli
108
Alberto Comirato
Alberto Comirato
156
135
Lia Comirato Dumas
156
---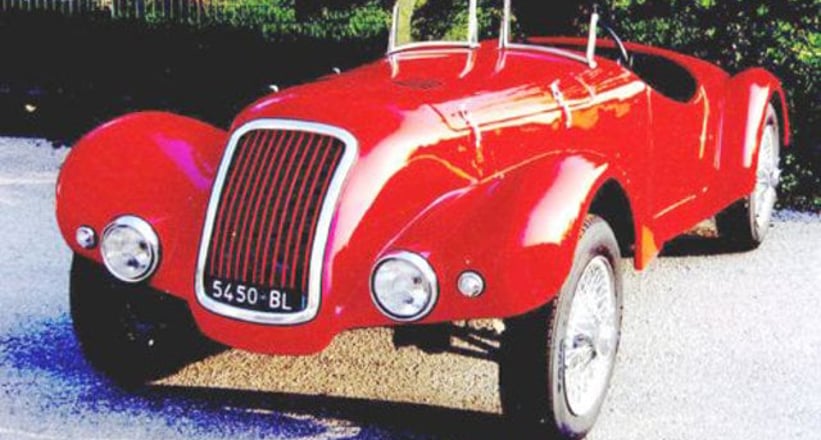 Source
1100 Sport Barchetta '47
Source
1100C Spider Frua '46, chassis #508C.279906
Source
FIAT 1100 S Berlinetta "Gobbone"
Source
Stanguellini Fiat 1100 Sport Spider "Ala d'Oro" 1949
Source
Stanguellini Fiat 1100 Sport Berlinetta "Ala d'Oro" 1951
Source
Source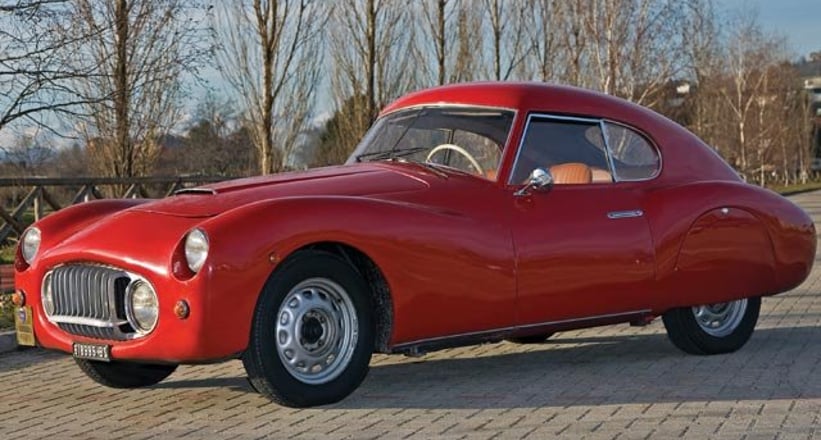 Source
FIAT 1100 S MM Berlinetta, 1949, chassis 500065, single Weber carburettor, 51 bhp, 4 speed manual gearbox, Wheelbase 2,400 mm (94.5")
Source
Source
Fiat 1100 Sport Barchetta 1947
Source
Rovelli Fiat 1100 Testadoro Spider Hardtop '47
Source
FIAT 1100 S Frua Barchetta 1946
Source
Fiat 1100 Sport Tornatore 1945
Source
Fiat 1100 Sport Tornatore in Targa Florio
Source
1951 Gilco-Fiat 1100 Zagato
Source
1950 Fiat 1100 S Bottega
Source
1949 Raor Fiat 1100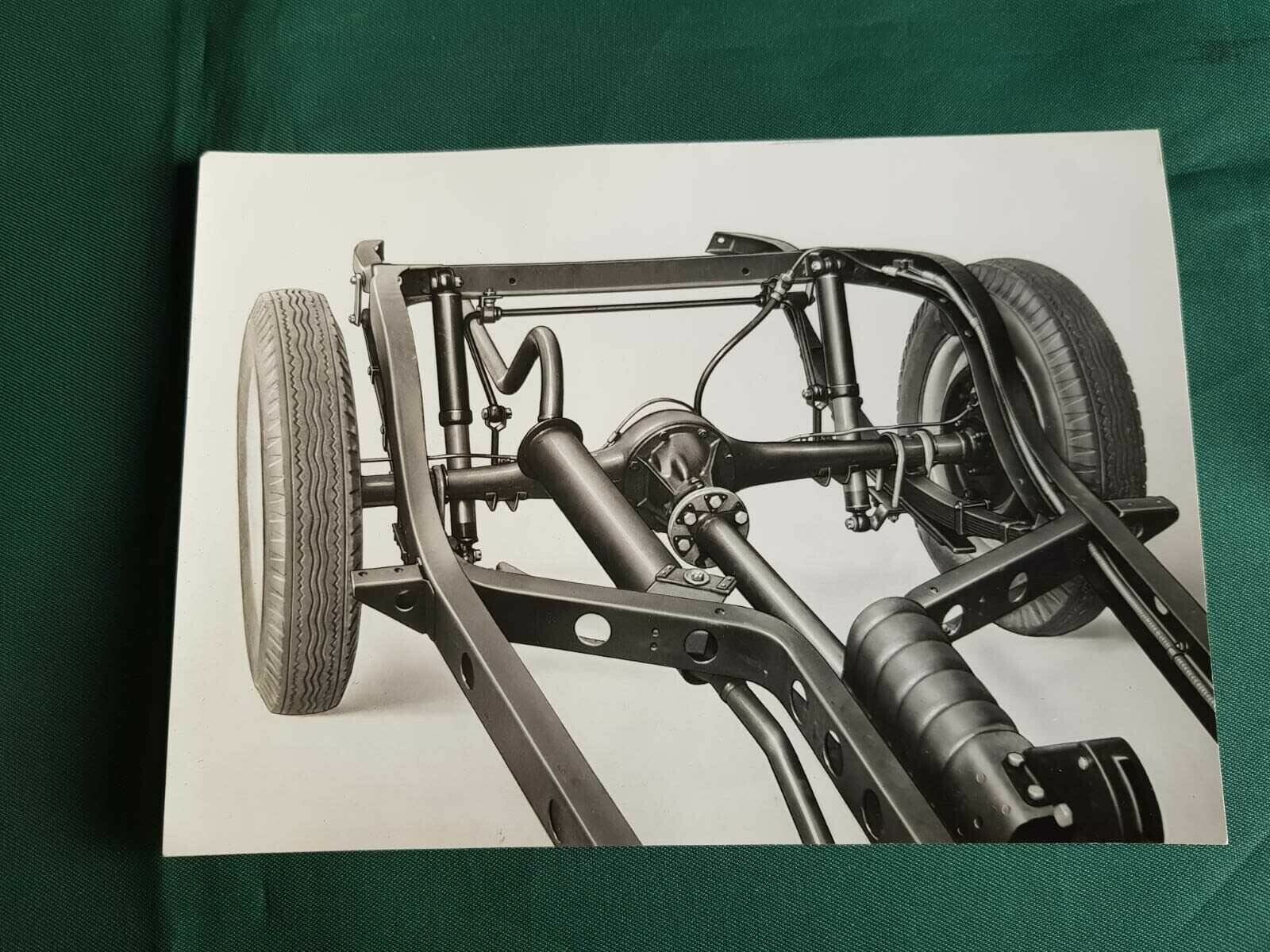 Source
1100 B Berlina chassis
page revision: 419, last edited:
18 Jul 2020 03:31